Rise of Kingdoms December 2023 Codes
Code
Rewards
End Date
95pjttn25p (New)

1x Golden Key
3x Silver Key
5x Lvl 6 Tome of Knowledge
1x Speedup

November 30th
Expired Codes
greece4rok – 20x Silver Key
ROKVICTORY – 1x Golden Key, 1x Speedup, 1x Lvl 5 Tome of Knowledge
dragonboat
How to Redeem Rise of Kingdoms Codes
Open the game on Android , IOS  or Windows .
Click on your Profile Image  in the top left.
Tap on Settings .
Press the Redeem  button.
Enter your gift code and press the Exchange  button.
Check your in-game Mail  and get your gift.
Game Information
Requires Android: 5.1 and up
Size: 1 GB
In-app purchases
Content rating: PEGI 18 • Simulated Gambling
Released on: Apr 7, 2018
Offered by: LilithGames
LilithGames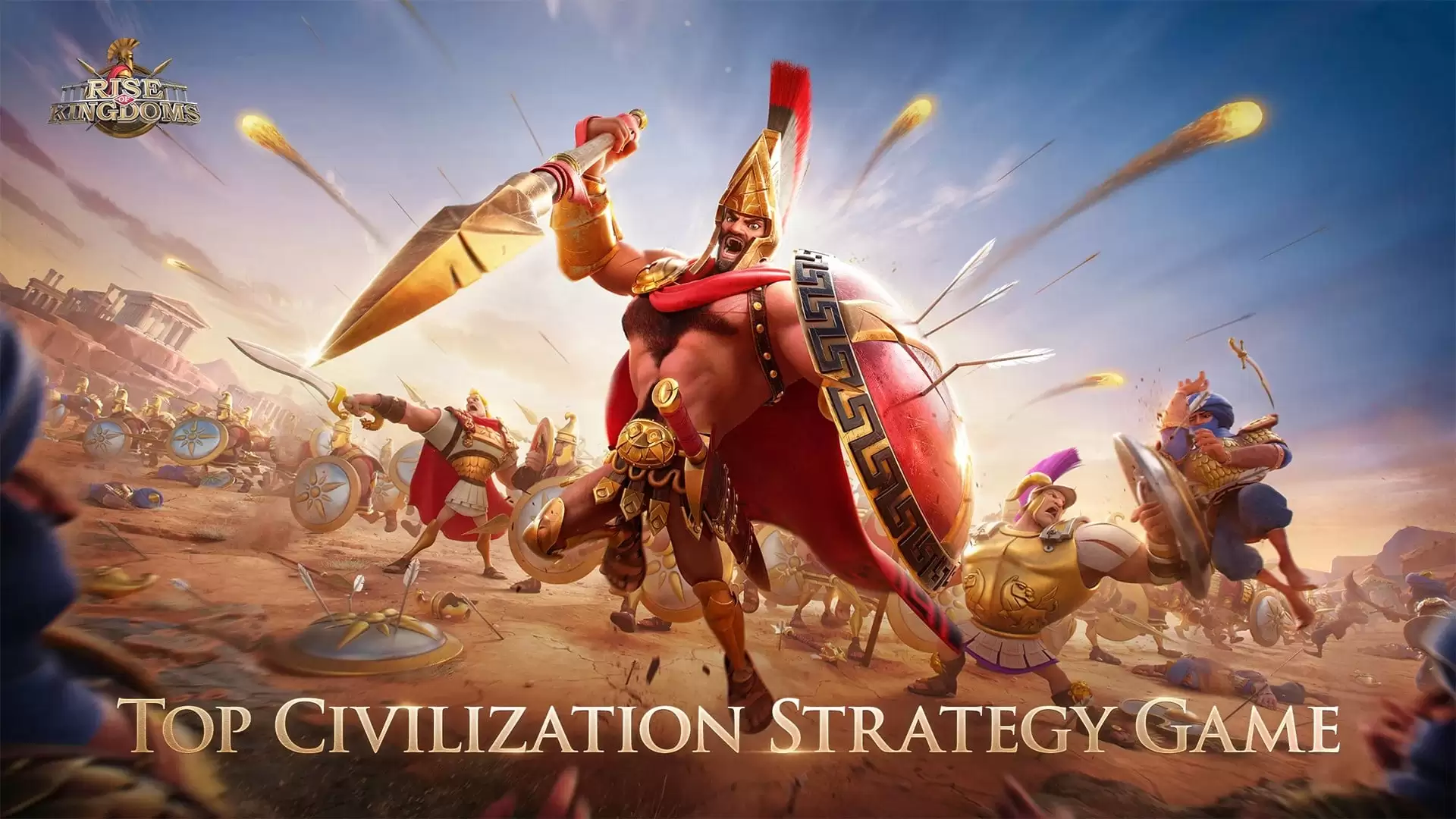 Lilith has produced several award-winning mobiles games and has brought the joy of gaming to more than 100 million players worldwide.
Windows (PC) Minimum Requirements
OS: Windows 10 (v2004)
Storage: Solid state drive (SSD) with 10 GB of available storage space
Graphics: IntelⓇ UHD Graphics 630 GPU or comparable
Processor: 4 CPU physical cores (some games require an Intel CPU)
Memory: 8 GB of RAM
Windows admin account
Hardware virtualization must be turned on
Welcome Back
Thanks for coming back!
Greetings Governor,
Welcome back to Rise of Kingdoms.
We have prepared numerous events and rewards for you, go forth and forge your own legends!
Last update December 2023